If you put
Enya
,
UGK
,
Sade
,
Too Short
, and
Underworld
in a blender, the
G Side crew
is what would be poured into the glass. In a sweet smoothy of southern fried ambient jams, G Side probably is the most intriguing crews coming up in music right now. And it doesn't hurt that one of their stand outs is an asian dude by the name of
Jackie Chain
... cop their two best mixtapes below.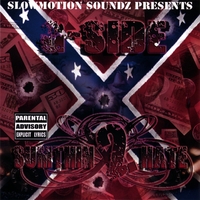 Slow Motion Sounds - http://www.zshare.net/download/52662367a0d7765e/
G-Side - Starshipz & Rockets - http://www.zshare.net/download/5266254375be1ece/
Rollin Rollin Rollin we aint slept in weeks... so sick.